OUR ORGANISATION
Our organisation consists of:
Operational 'Divisions' each serving an area, each headed by a local coordinator or coordinating team.

Officers fulfilling roles of Chairman/CEO, Fleet Management, Treasurer, Secretary, Training and Membership.
Our president and vice-presidents.
Divisions
Each division operates autonomously, responsible for organising trips, managing membership, affiliate relations and volunteers. They are allocated one or more minibuses.
Divisions co-operate, sharing minibuses where needed.
Divisions all follow the overall policies and standards of the charity, but may organise and operate differently within these, dependent on local needs.
The current divisions are:
Ashington
Billingshurst
Five Villages
Petworth
Pulborough
Steyning
Storrington
Wisborough Green
Management
We operate a 'Management Board' across the divisions. This looks at operational matters across the charity. Membership of this board consists of the local coordinator from each division, each of the officers and other trustees. This board meets approximately every 2 months.
The Trustees organise, manage and run the charity in accordance with the constitution of the charity and rules and regulations as set out by the Charity Commissioners. The Trustees set policy and standards for the charity. They also set direction on investments (including in the fleet and in supporting infrastructure for the divisions) and funding.
All Trustees are volunteers and Trustee meetings are held on a regular basis, approximately every 2 months.
PRESIDENT & VICE PRESIDENTS
President : Colonel Sir Brian Barttelot Bt OBE DL
Vice President : Rt Hon Nick Herbert
Vice President : Andrew Griffith MP
CHARITY DETAILS
Registered Charity: 1173818
The Old School Car Park
School Lane
Storrington RH20 4LL
Tel : 0300 772 7735
THE TRUSTEES
Current Trustees are:
Gerry Toner – Chair/CEO 
Gerry has worked as a director and consultant with several companies over his working life. His experience covers profit and not-for profit organisations and he has performed roles as a Managing Director and Chair. He is still active as a consultant and is involved with a Health Tech care provider using cloud and smartphone technology to support independent living and care workers. Gerry lives in Lancing and is a keen walker. Gerry came to Brighton from Belfast to attend Sussex University has lived in East or West Sussex for more than 40 years.
Alex Dolby – Fleet Manager
Alex joined the charity in 2013 as a driver in Steyning, after a career in Office Equipment Sales.  In 2014 Alex became Fleet Manager & Trustee. He still drives regularly for the Steyning Division and is involved in the local management.
Bob Francis  B.Sc (Hons)  FCIM  JP  – Trustee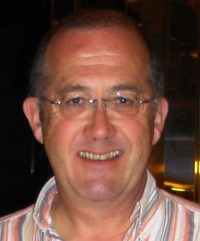 Bob joined the charity in August 2019. For a number of years Bob has been helping small and medium sized companies grow , helping them identify key areas that are restricting development.  He has experience in a wide range of industries, including Engineering, Manufacturing, IT and Business Services.  Bob is a magistrate and a Fellow of the Chartered Institute of Marketing.
Cathrine Gear – Honorary Secretary
Cathrine joined the charity at the beginning of June 2019.  She has worked for a number of companies as a senior manager with specific responsibility for Human Resources.  Cathrine has established a busy life in the village, holding a number of voluntary positions. She is a past President of Findon Village Women's Institute and was Secretary of Findon Village Hall Trust for four years. Currently Cathrine is Treasurer of Findon Village Hall Supporters Club and an elected member of Findon Village Parish Council where she chairs the Planning Committee.  Cathrine is a Chartered Member of the Institute of Personnel and Development.
Heather Turner – Treasurer 
Heather joined the charity in June 2018.  She has worked both as  a computer programmer and as Finance Director for French and American-owned companies, as well volunteering as Treasurer for a number of charities over the last fifteen years.  She has become heavily involved in village life since moving to Sussex on her retirement in 2013 and has been involved in the homeless charity Emmaus and the local branch of the charity Independent Age.  She is also a Group leader and a former Chair of Arun Valley University of the Third Age.  Heather is a Fellow of the Chartered Institute of Management Accountants. 
Steve O'Dowd – Local Coordinator for Billingshurst
Steve's career was the management and development of large-scale international IT systems.  He joined the charity in 2017 as a driver and also as Divisional Organiser for Billingshurst. He became a trustee early in 2019. His focus continues to be to provide the perspective from the division and represent passengers, crew and administrator views.  Steve has lived in Billingshurst for over 30 years.